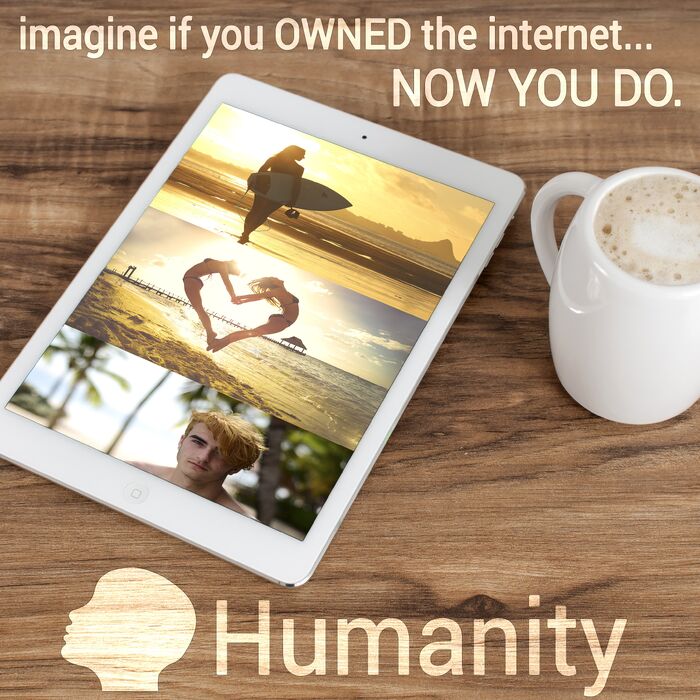 Humanity  Map  Technologies  Apps  Devices  Images  Videos  Empower  Internet  Cities  Space  Philosophies  Consciousness

Humanity Devices
Edit
Humanity Devices are being developed by Humanity Technologies Inc.
Humanity Devices will deliver Humanity Internet - one of three parts of Humanity!
The other two parts of Humanity are Humanity Cities and Humanity Space.
Humanity will issue a free ownership & voting share to every human alive.
Humanity Technologies is also developing Apps and other technologies.
Humanity Technologies will also focus strongly on Space and AI, including Robotics.
This article is currently being written - please check back shortly!
See more at Humanity, Humanity Internet, Humanity Cities, Humanity Space, Humanity Apps and Humanity Empower!
Information
Edit
Humanity Internet Video Walkthough - 10 Minutes.
Humanity Audio Introduction- 1 Hour Presentation!
Humanity Frequently Asked Questions (2015 - New Version Soon!)
Me Tab of Main Menu on New Internet - Humanity Internet Beta 2.
Discover Grid of Humanity Empower - Humanity Internet Beta 2.
Available Late 2018-19
Seven Hardware Product Lines
Phones, Tablets, TVs to Ship First
All to Ship Within 5 Years
Device List
Edit
Phones [2018+]
Tablets [2018+]
Televisions [2018+]
Headsets [2019+]
Headphones [2019]
Smartwatches [2019+]
Contacts [2020+]